who we are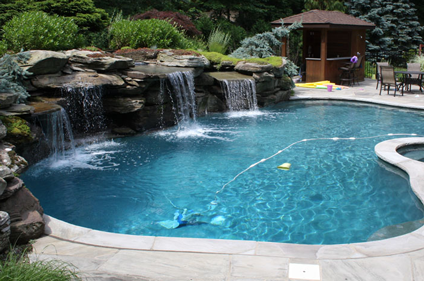 Personal touch with the experience of a master artisan.
The main principle we follow at Pool RX is quality, and honesty.  Our strict philosophy allows us to stand fully behind the work that we do.  We believe strongly in customer service and do our utmost to make sure that each and every customer is satisfied with their Pool RX service experience.
We believe that customer service matters more than anything.  How do we ensure that customer service is a way of life and not just a slogan?  Customer service begins with how each employee serves our customers.  All of our pool cleaners and technicians are well trained and certified.  Our commitment to our employees promotes a strong commitment to our customers.
Who wouldn't want a cleaner pool without lifting a finger?
These are just a few of our core values that we follow.  We offer comprehensive pool services and exceptional customer care.  Pool RX was founded in 2002 to serve the Columbia, SC.  We offer swimming pool cleaning for the following locations: Lexington County, Irmo, Chapin, Northeast Columbia, and City of Columbia.  Pool RX wanted to provide a quality service with dependability.  We stand behind our service by making our selves available 7 days a week.
testimonials
our experts
Founder of Pool RX, I believe that our service upholds the highest standard of quality…

Chad as Chief Technology Officer has been instrumental in the development of our electronic footprint.